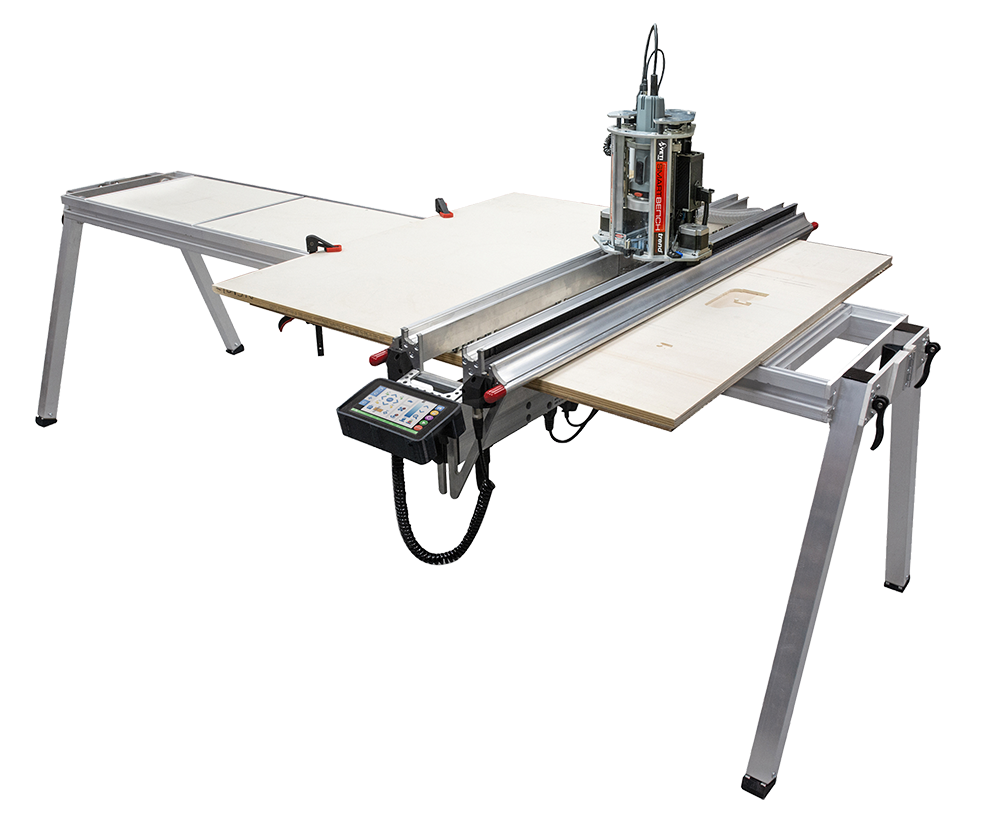 THE WORLD'S FIRST INDUSTRIAL, PORTABLE, 3D CNC ROUTER


Available in full-sheet or half-sheet size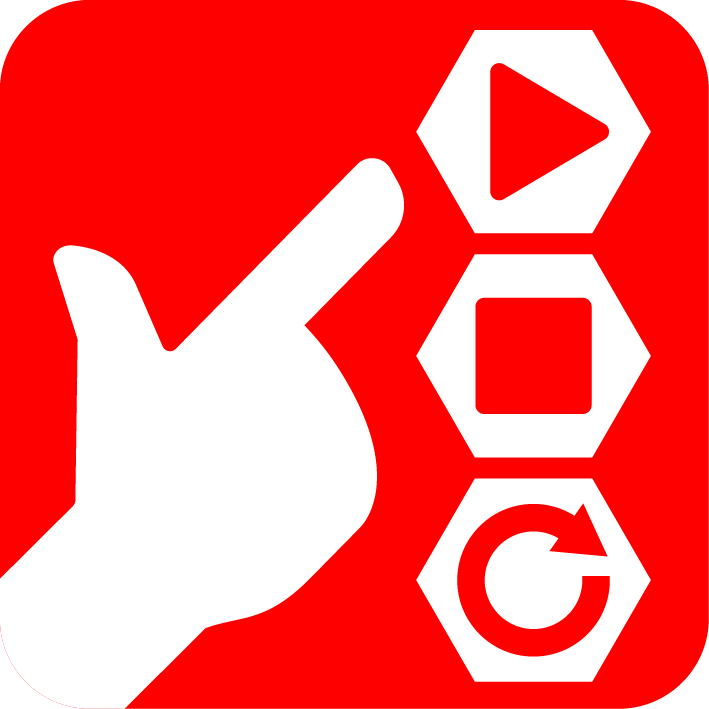 Intuitive Touch Screen Controls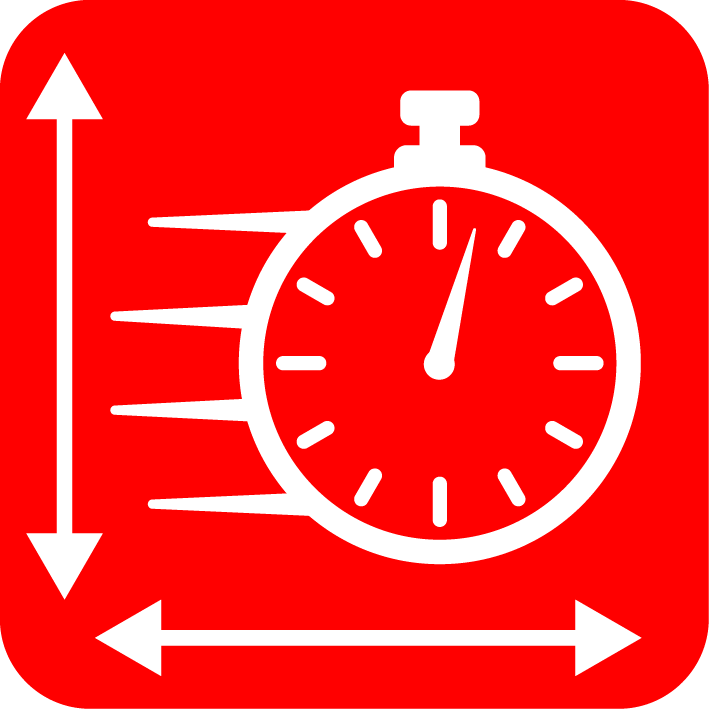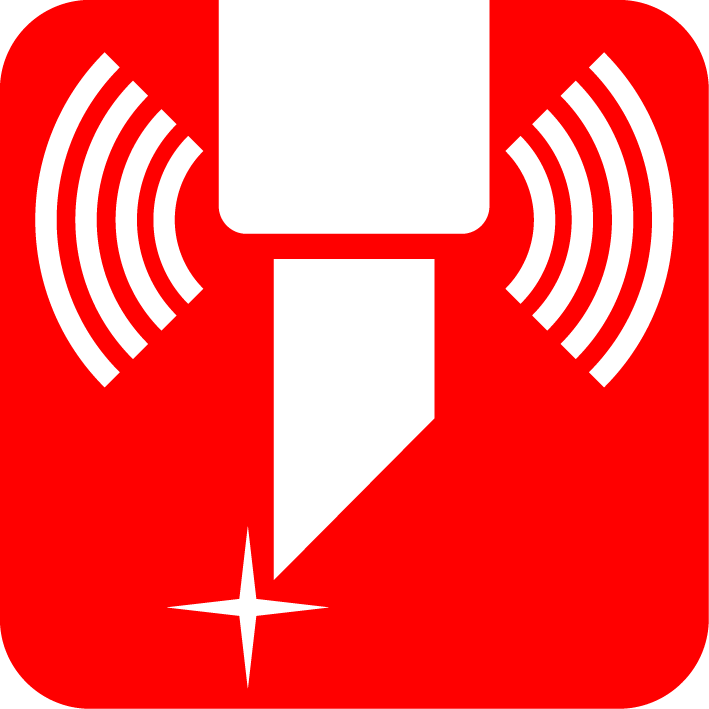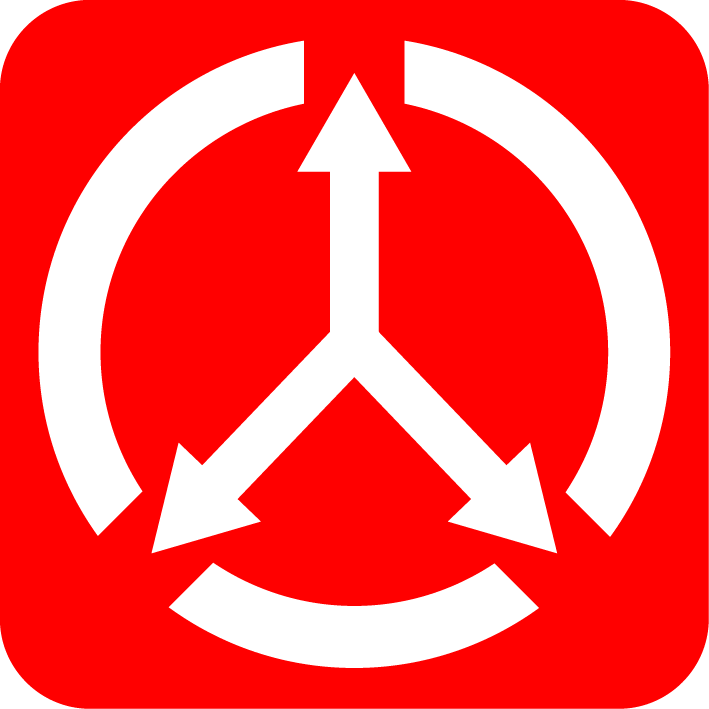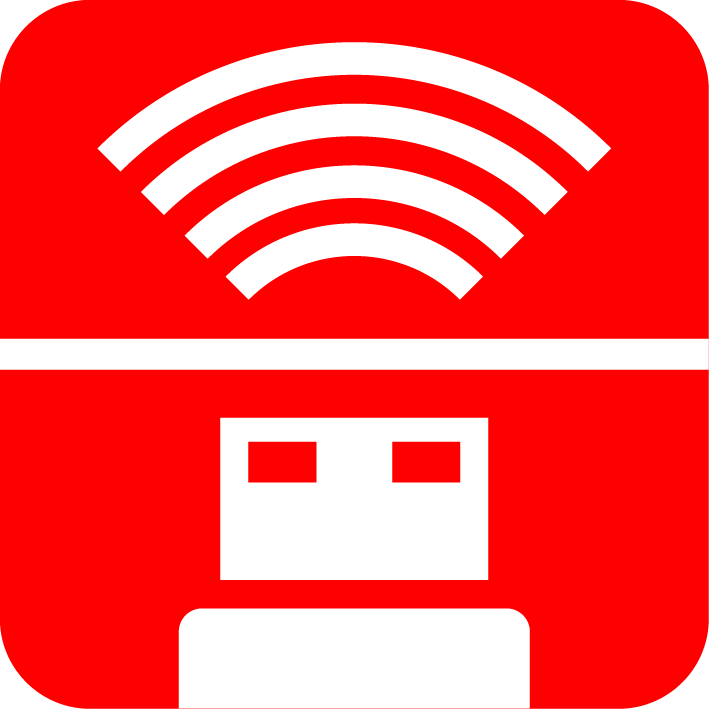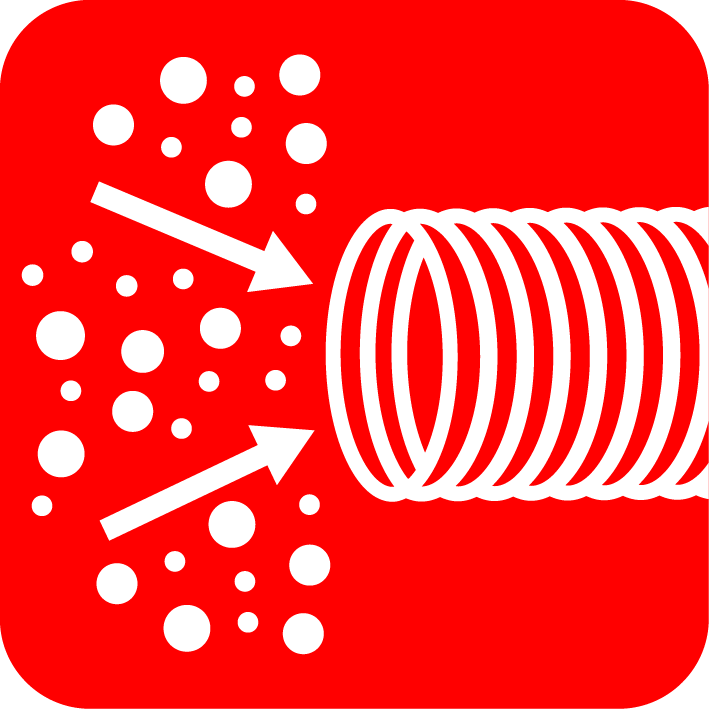 Dust Collection Safety Feature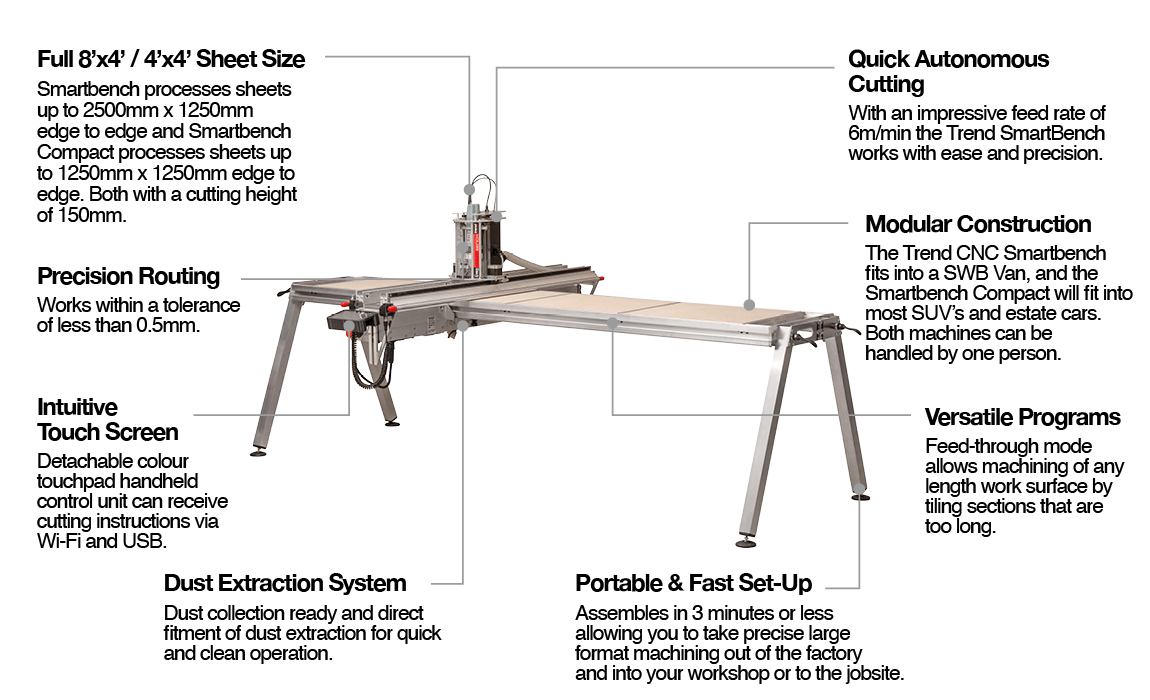 The CNC SmartBench allows you to create and cut complex shapes with amazing accuracy and without the trial and error often needed, letting the machine bring the skill and the steady hand. Explore just a few capabilities of the CNC SmartBench below: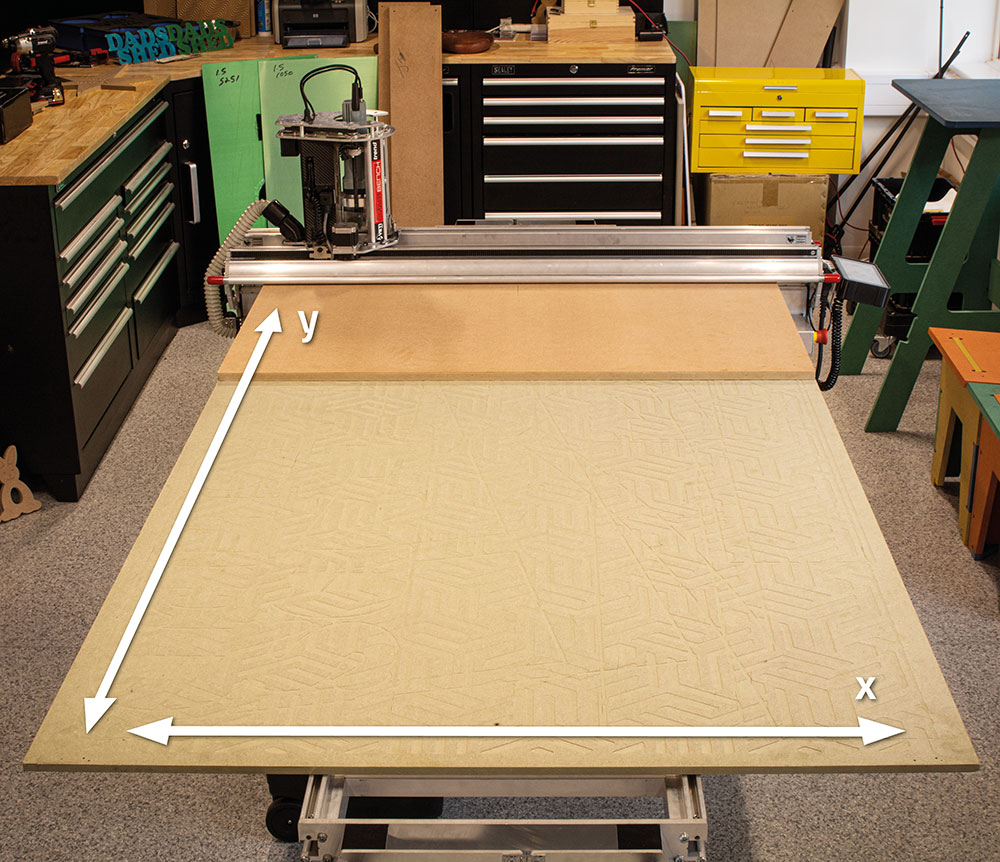 2500mm (Y) x 1250mm (X) or 1250mm (Y) x 1250mm (X) sheet size with a cutting height of 150mm (Z).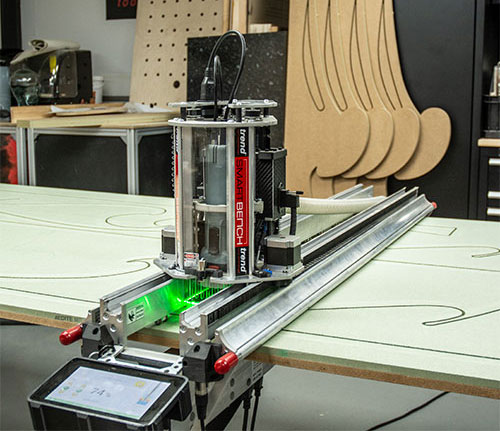 Assembles in 3 minutes or less.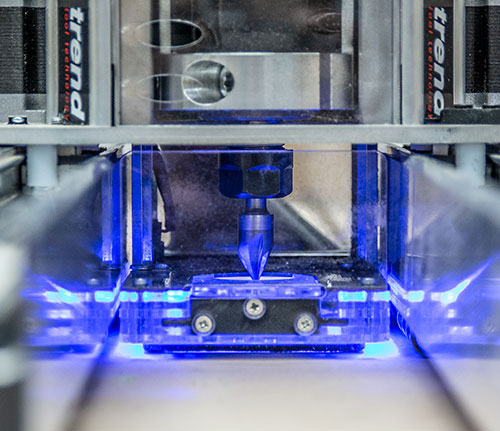 Very accurate with a tolerance of 0.5mm.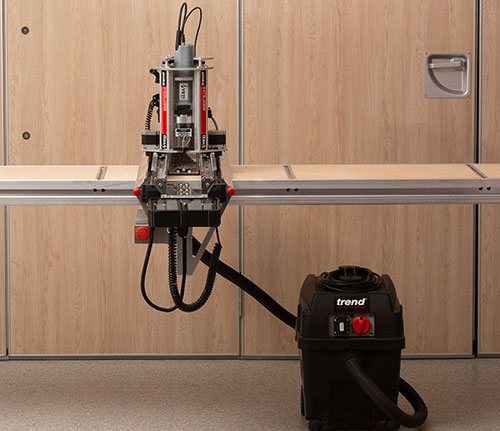 Extraction system for clean operation.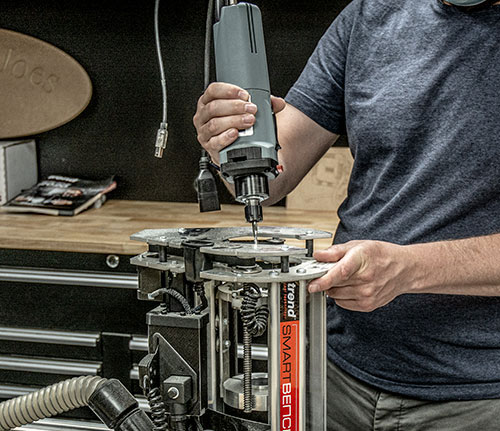 Easy removal of router unit for cutter changes.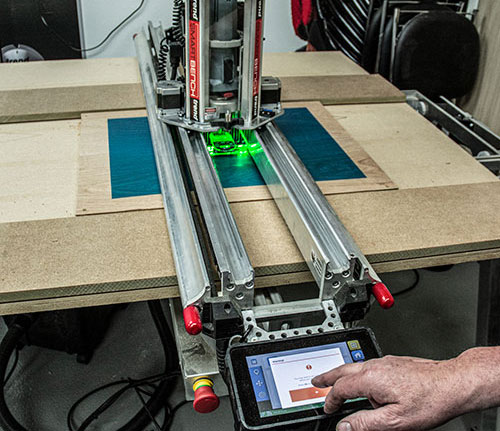 Automatic adjustment of cutter height.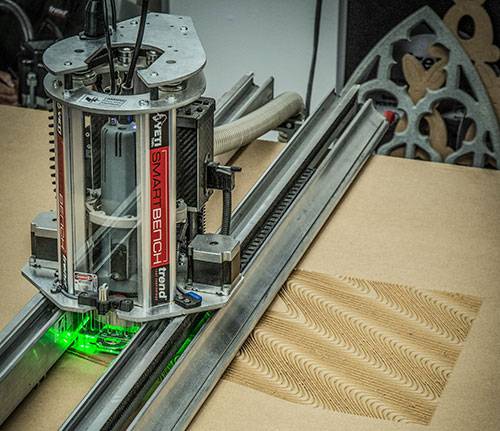 Precision Pro model with variable speed router & feedback.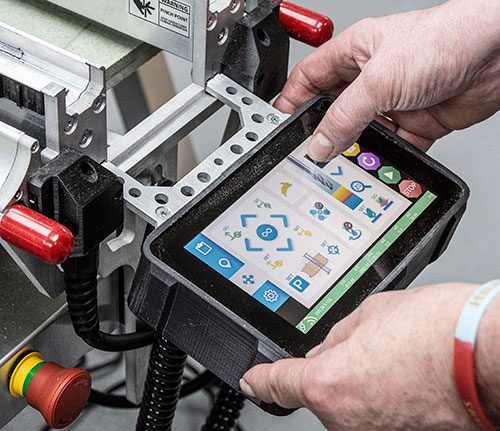 Simple touchscreen controls.
Wi-Fi/USB Connectivity for simple file transfer.

The Precision Pro & Precision Compact model with a variable-speed router and digital speed control.

Full 2500mm x 1250mm (8' x 4') panel machining can be achieved on the Smartbench, with a cutting height of almost 150mm (6").

The Smartbench Compact can cut a 1250mm x 1250mm (4' x 4') sheet with a cutting height of almost 150mm (6").

Longer items can be tiled in the software allowing you to machine products that are longer than the Y-Axis.

With a 3-minute setup time, the SmartBench revolutionizes the industry by allowing you to take precise machining to the job site.
Featuring a colour touchpad handheld control unit that can receive jobs/cutting instructions via wi-fi or USB drive.

A light compactable frame which is easily transportable by van or car and can be stored in even the tightest of workshops/industrial units.

With Auto Tool Stop if the spindle is in constant overload,
real-time spindle load display and a laser X/Y Datum set point system, everything has been reimagined in designing this industrial-grade, user-friendly smart router.

The machine comes dust collection ready and can be used with dust extractors with a 38mm (outside diameter) hose.
---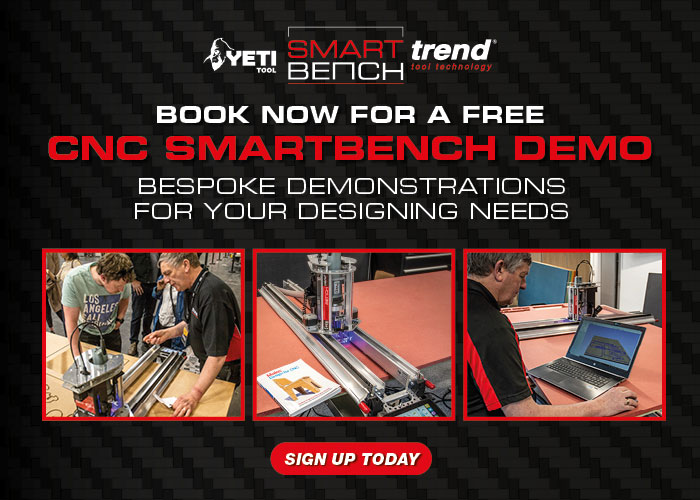 Sign up for a FREE Online or In-person (Trend Head Office) demonstration of the Yeti Trend CNC Smartbench.
Every demonstration is based on YOUR requirements!
You can work with specific materials or bring your own designs, so you can see first-hand, the capabilities of the SmartBench and find out if it suits your type of work.
We will also run through all the CNC SmartBench basic features including: The machine, Software, Tooling & Extraction.
The demonstration will be run by John Tigg, Trend CNC Manager, who has over 30 years of experience using CNC machines.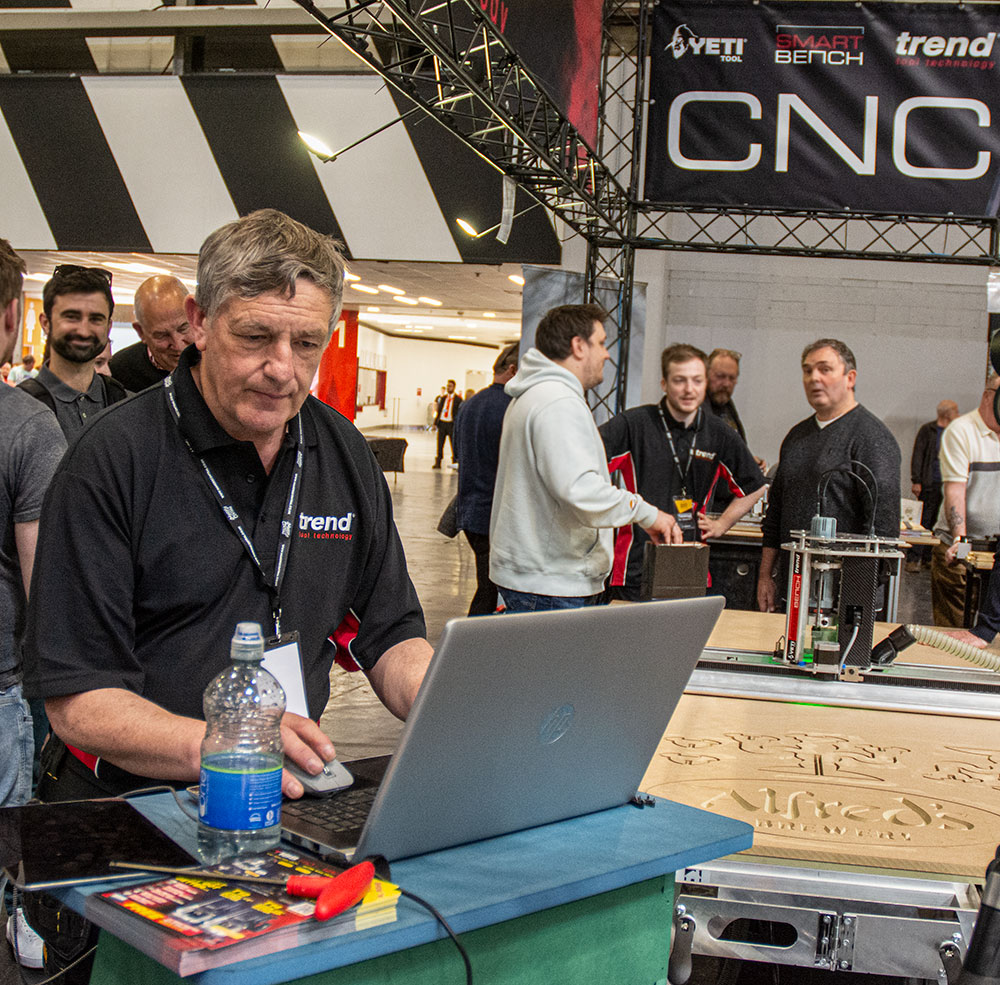 Watch our webinar on the feature packed CNC

Smart

Bench

You will learn about
• How easy the SmartBench is to use.
• The main parts/features of the SmartBench.
• What you should look for if you are wanting to get into CNC.
• How quickly and easily the SmartBench can be set up.
• How to use the software.
• How to set the machine up for cutting a simple design.

Take CNC routing out of the factory and into your workshop with SmartBench, the patented large-format, CNC router from YetiTool & Trend. The world's first industrial, portable, 3D CNC router
---
---
Yeti Trend CNC Precision Pro SmartBench
Full 2500mm x 1250mm Sheet size with a cutting height of 150mm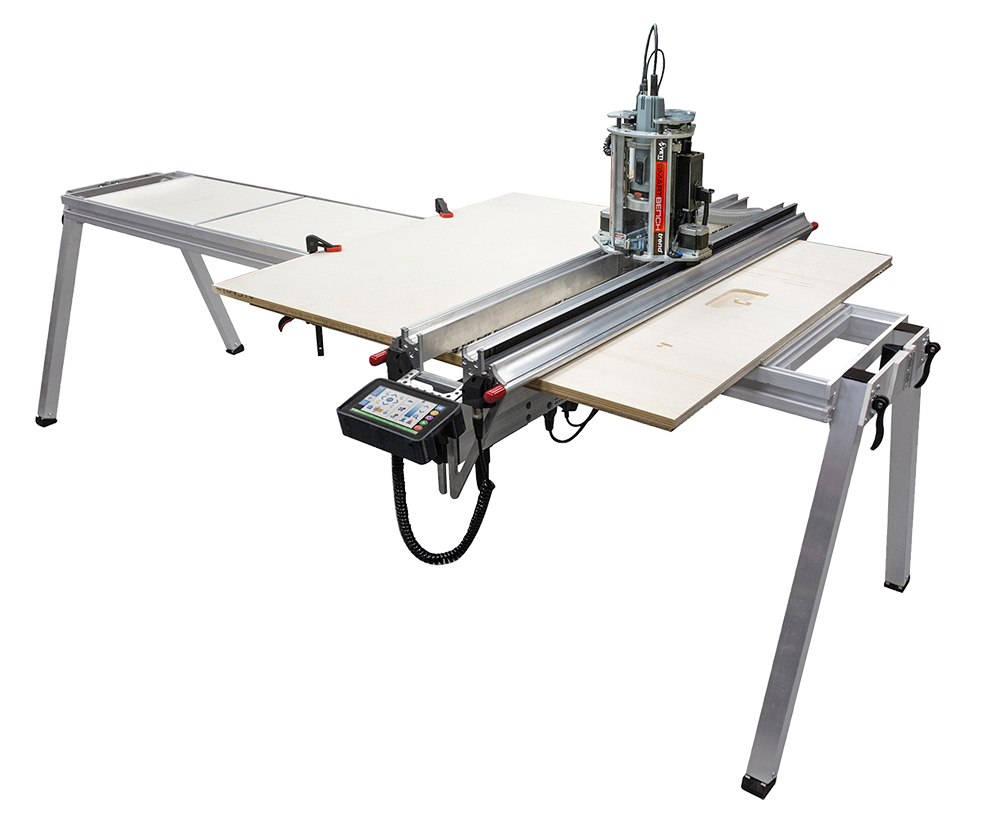 ---
---