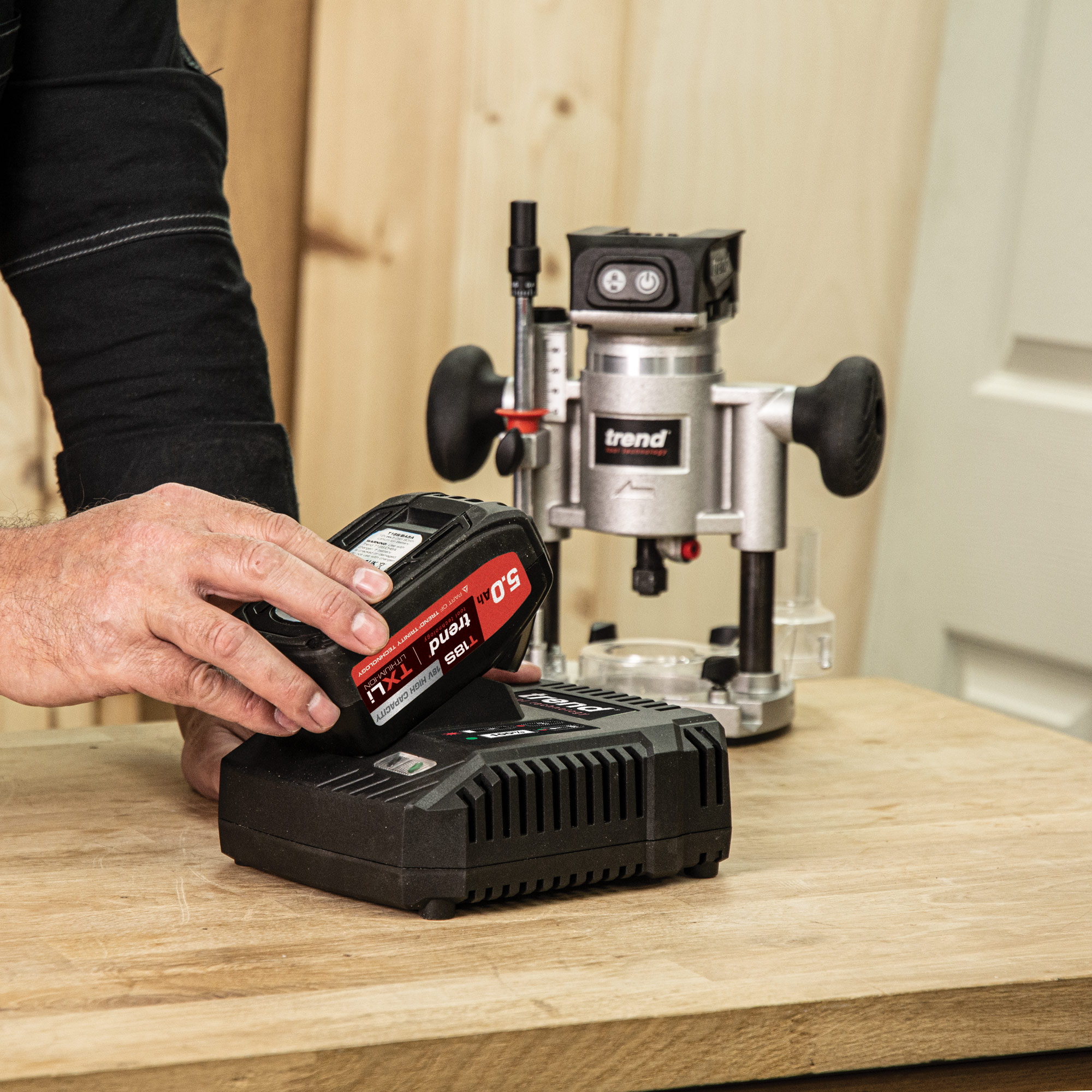 Fast charging to minimise down time and increase productivity.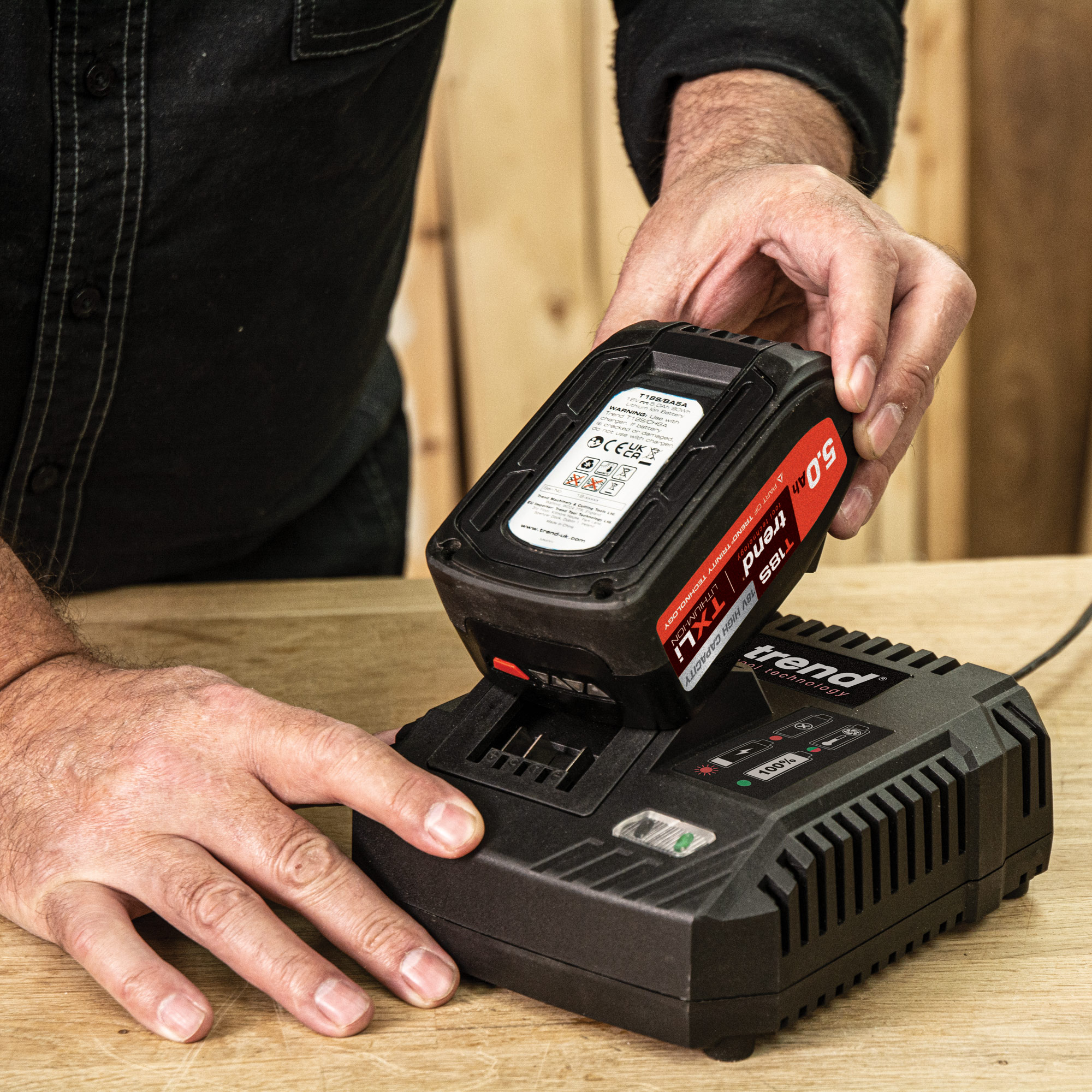 One charger fits all solution; takes all Trend T18S TXLI 18V Tool Connection Batteries.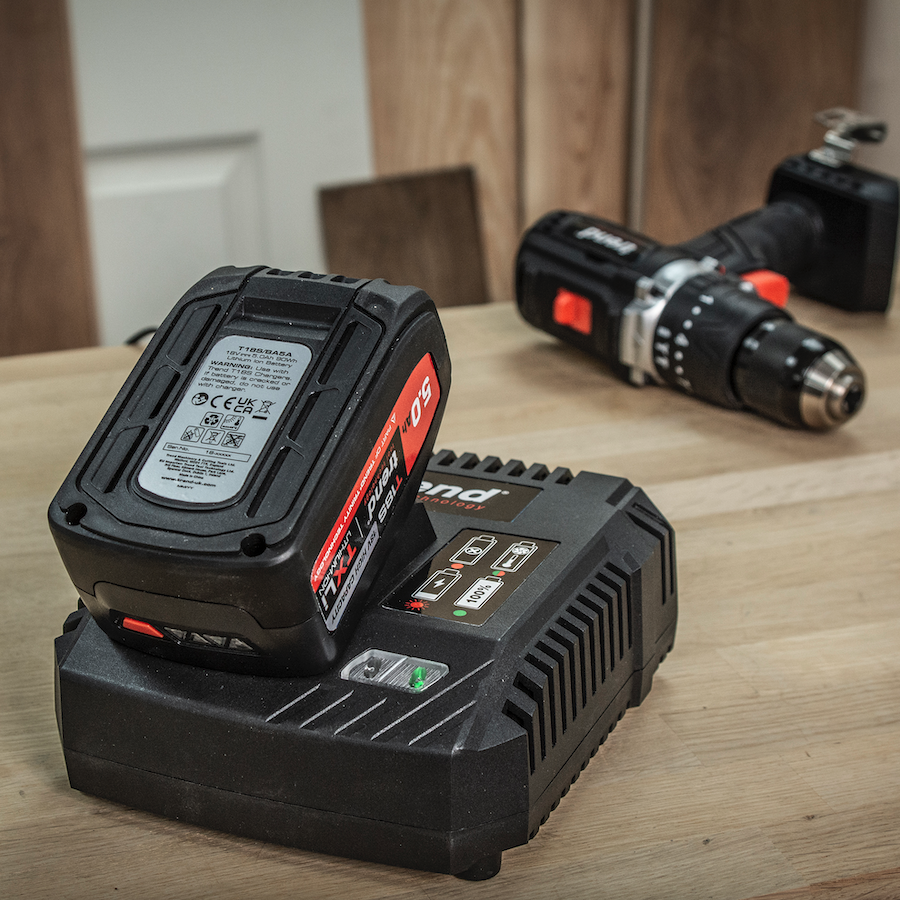 Air Cooled Technology for High performance charging.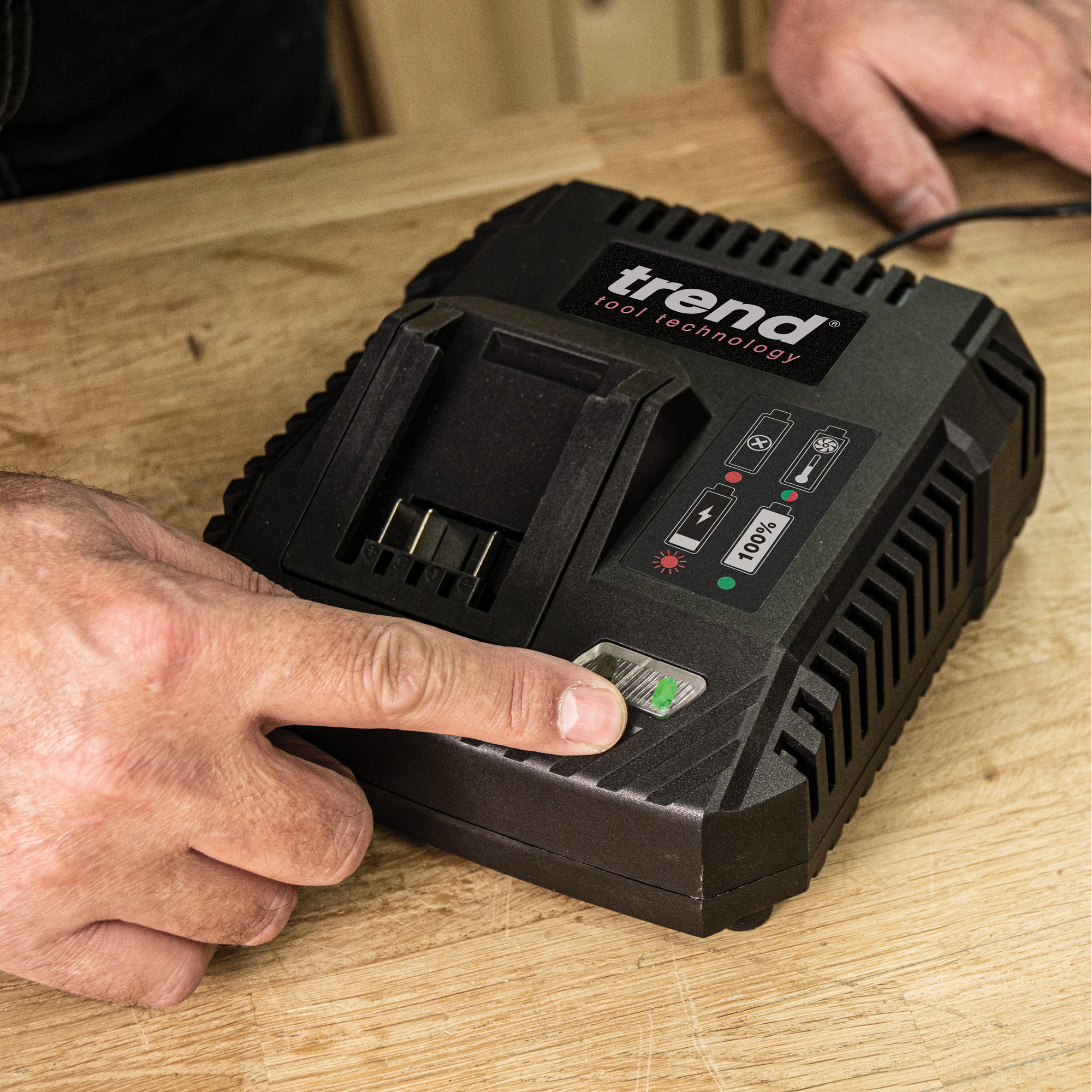 Easy read LED's indicate charge status.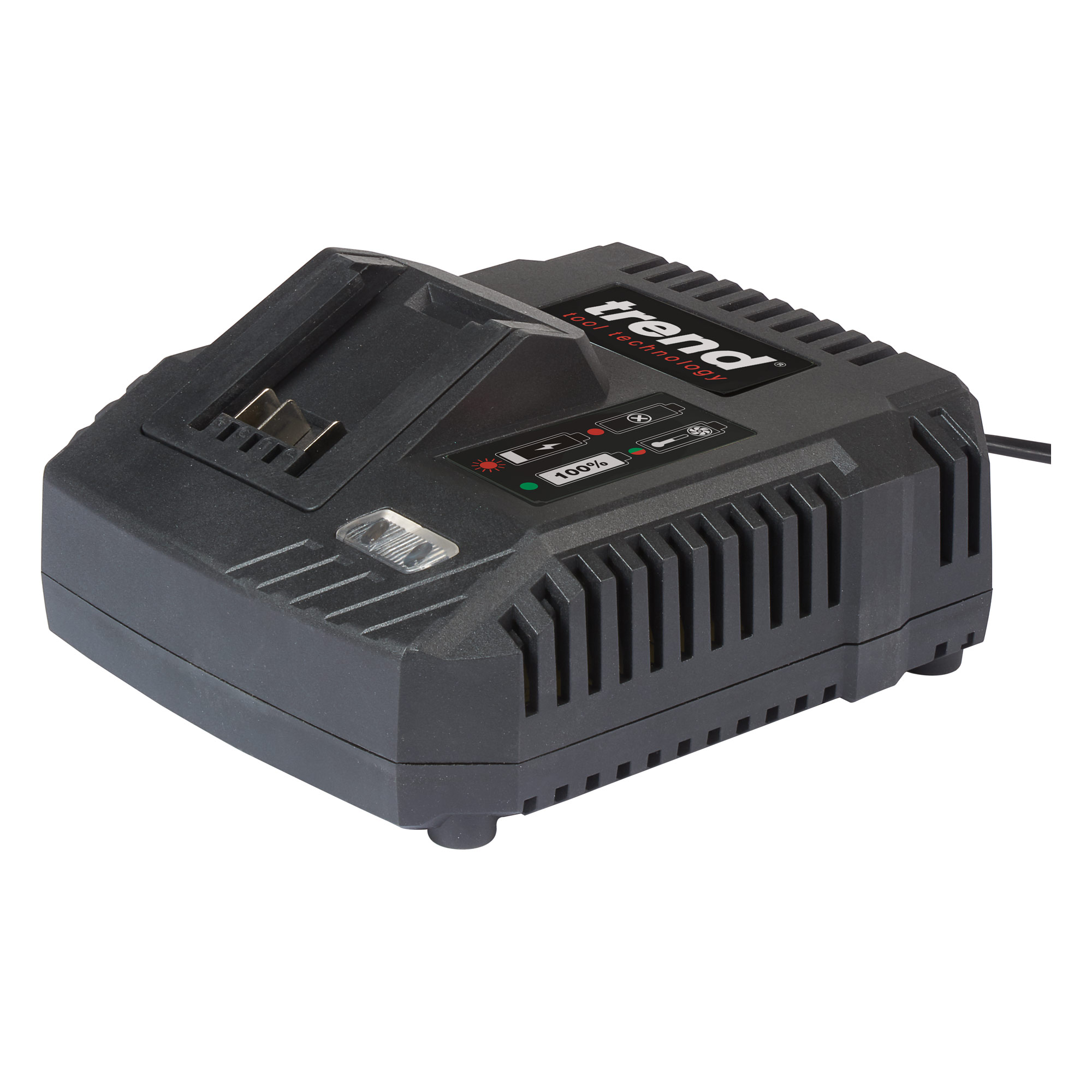 Tough durable casing with protective side vents keeps the internal electronics safe.
FAST CHARGING – 2Ah: 30mins, 4Ah: 40mins, 5Ah: 75mins.
AIR COOLED – Reduces heat build-up for more efficient faster charging.
LED CHARGE INDICATORS – Easy read indicators show 'Charging' and 'Full Charge' states.
PROTECTIVE SIDE VENTS – Prevents dust and debris ingress.
18V T18S 6A Fast Charger 240V: T18S/CH6A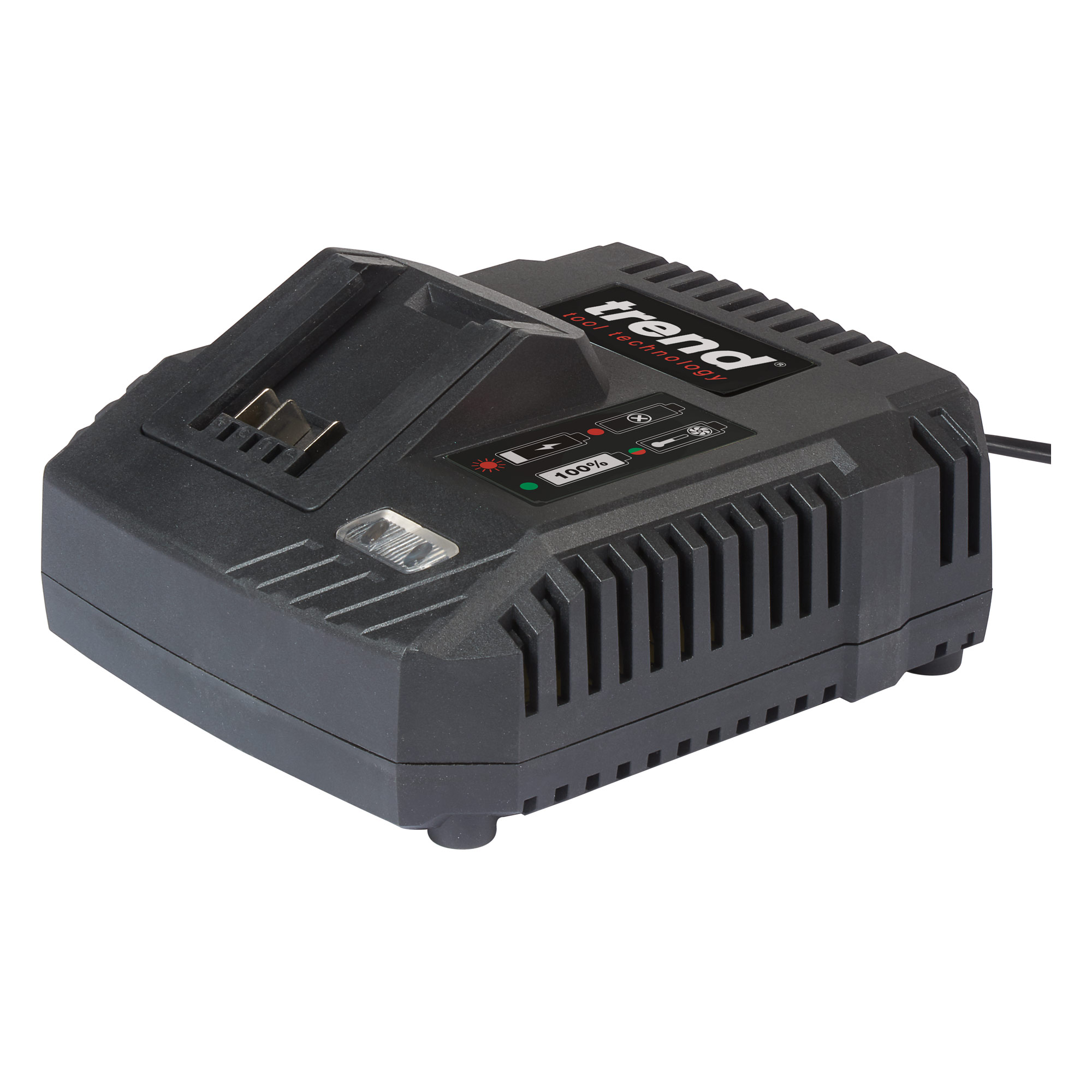 18V 2Ah 18650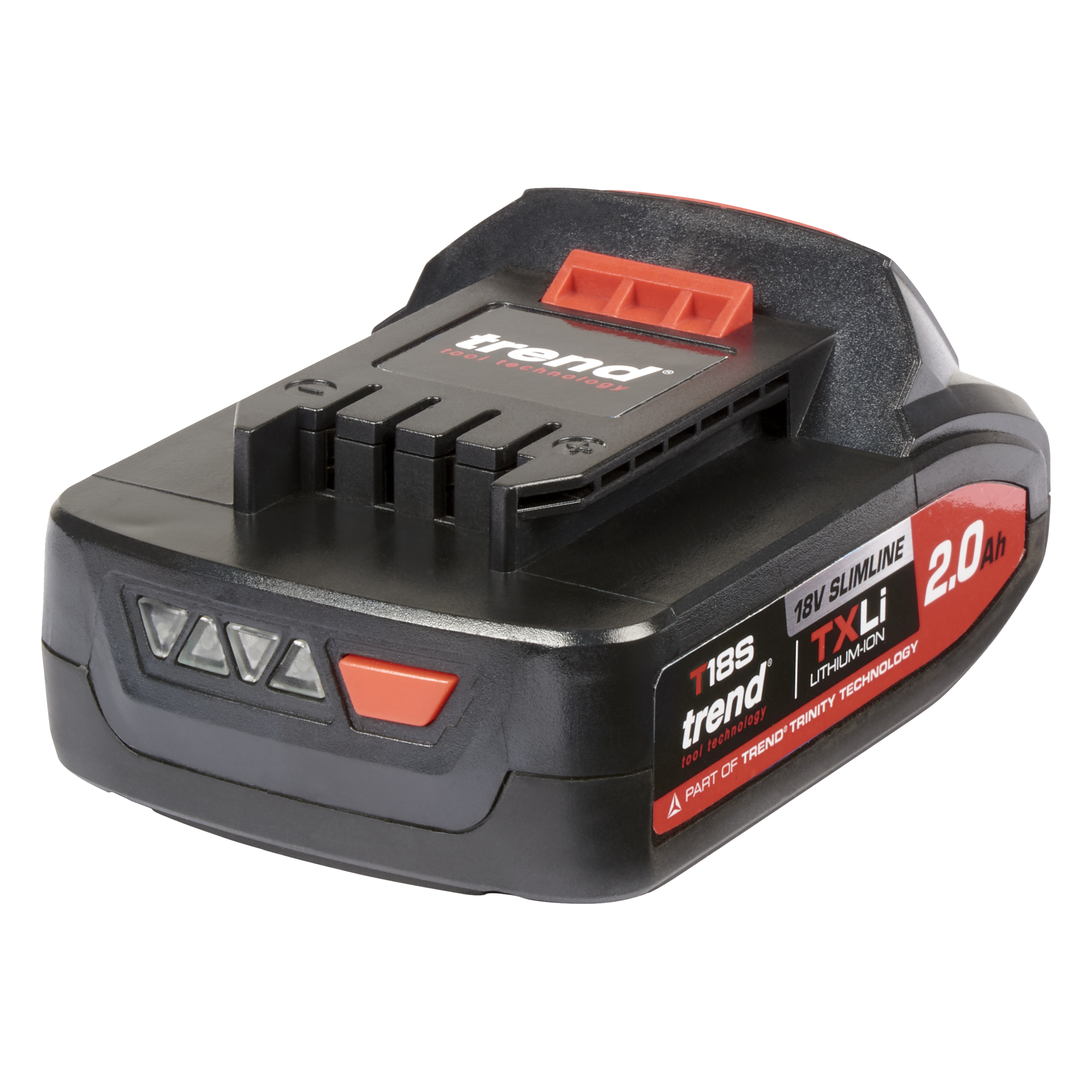 For quick and easy jobs, a compact and well balanced battery (32 mins charging time). Suitable for light sanding, light drilling and less demanding cutting.
18V 4Ah Slimline 21700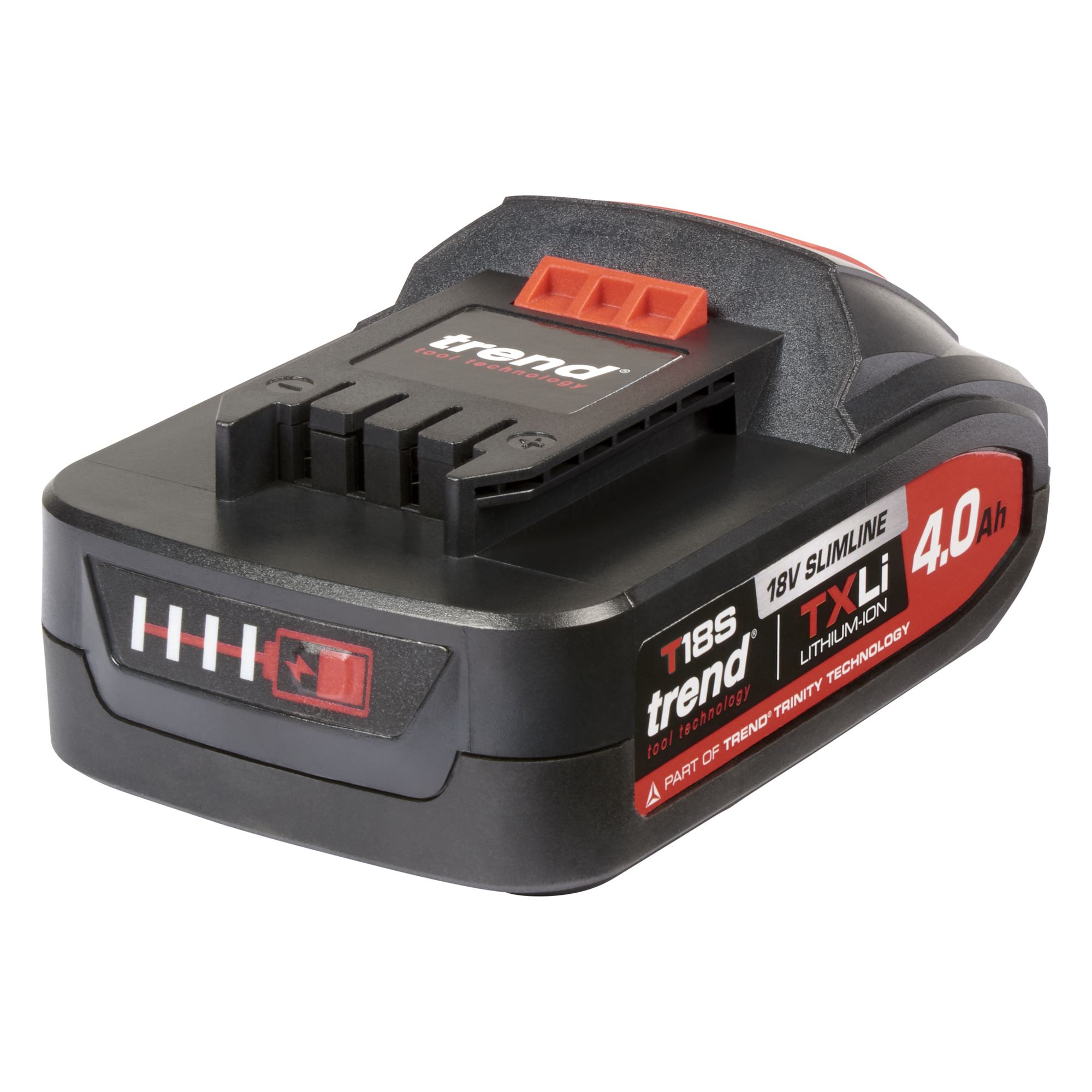 A Slimline, versatile and powerful battery (48 mins charging time). Suitable for routing applications, heavy sanding & drilling and demanding cutting.
18V 5Ah 18650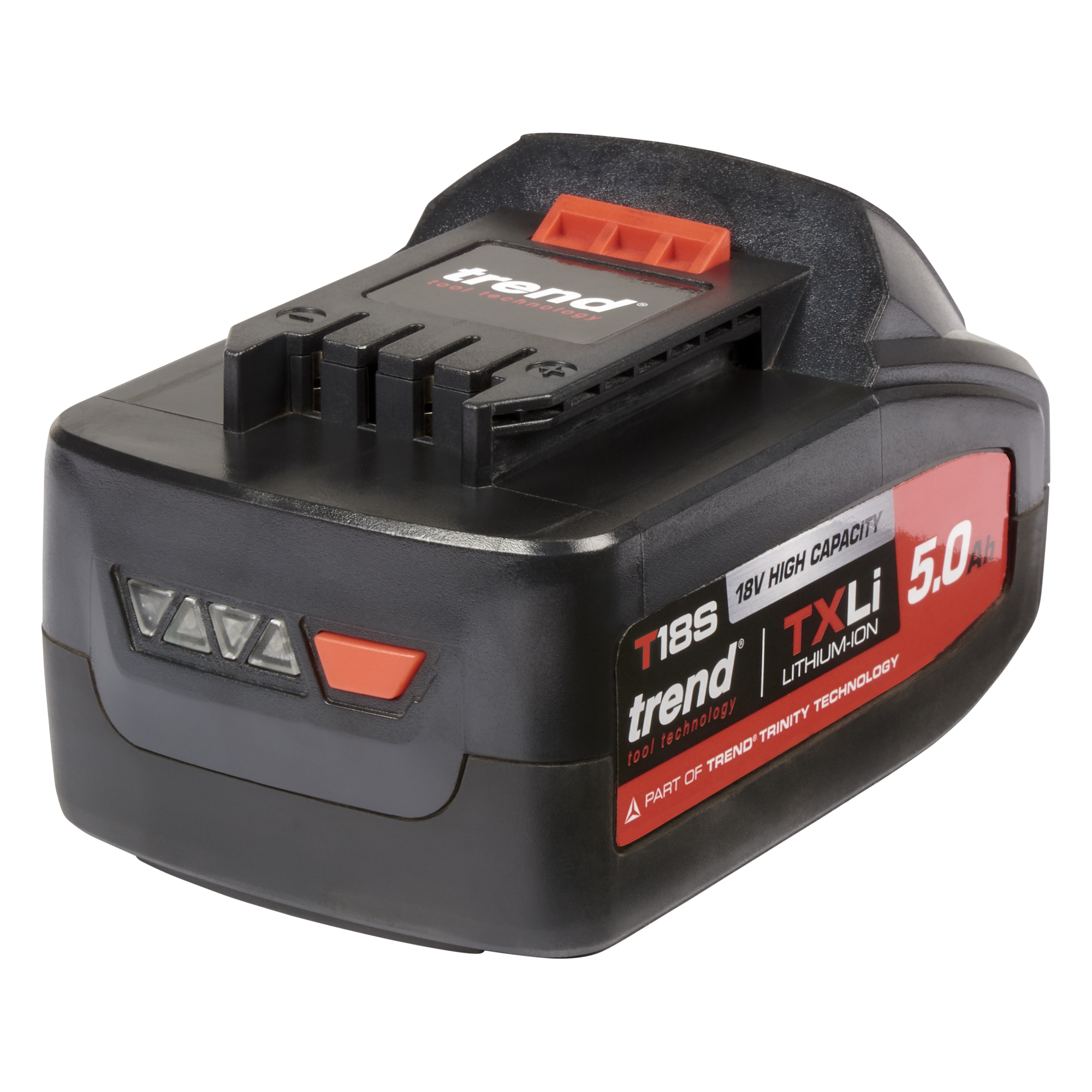 Designed for extended capacity and power usage (54 mins charging time). Suitable for repetitive tasks in higher demand materials and all 2Ah/4Ah applications.
---
Related Products